Benefits to Living On Campus with Your Family
Living in family housing at Rutgers includes the ease of moving into a furnished 2-bedroom apartment within established communities of other Rutgers students. Family housing locations are located close to many university facilities and families living on campus have designated Residence Life staff support as well as 24-hour crisis response coverage. Residents in family housing enjoy easy access to the free Rutgers bus system and in many instances, on-campus family housing may be the most affordable and convenient option as the rent covers all utilities, including electricity, garbage, sewer, hot and cold water, heat, cable television, air-cooling (in buildings that are air cooling equipped) and high-speed internet.
Eligibility for Family Housing
To be eligible for family housing, students must be
Registered as a full-time matriculated student in a Rutgers academic program.

Research credits as student status is limited to doctoral candidates specifically working the equivalent of full-time on their degree requirements. Ph.D. students must be registered for a minimum of 1 credit.

Married or single and living with their minor children. Eligible students may apply for housing six months prior to their date of marriage.
Post-doctoral appointments, part-time students, and those on practical training and students who register as matriculation continued are not eligible for University housing.
Family Housing Communities
Both family housing communities are located on Busch campus. Learn more about the buildings in which family housing is offered.
Apply for Family Housing
You can apply online by logging into the Housing Portal with your Rutgers NetID and password.
Cost of Family Housing
Please see our comprehensive list for rates and billing. Be advised rates can be subject to a 3% to 6% increase in which the Rutgers Board of Trustees are responsible for setting the actual housing rates annually every July.
Family Housing Resources
K-12 School Information
Families with school-age children living in family housing on Busch Campus are served by the Piscataway Township Schools. More information about specific schools and enrollments or registration can be found on the Piscataway Township schools website.
Child Care Resources
Families looking for child care centers at Rutgers or in the surrounding area can find more information about child care resources by visiting the Rutgers University Human Resources child care resources website.
What Our Residents Are Saying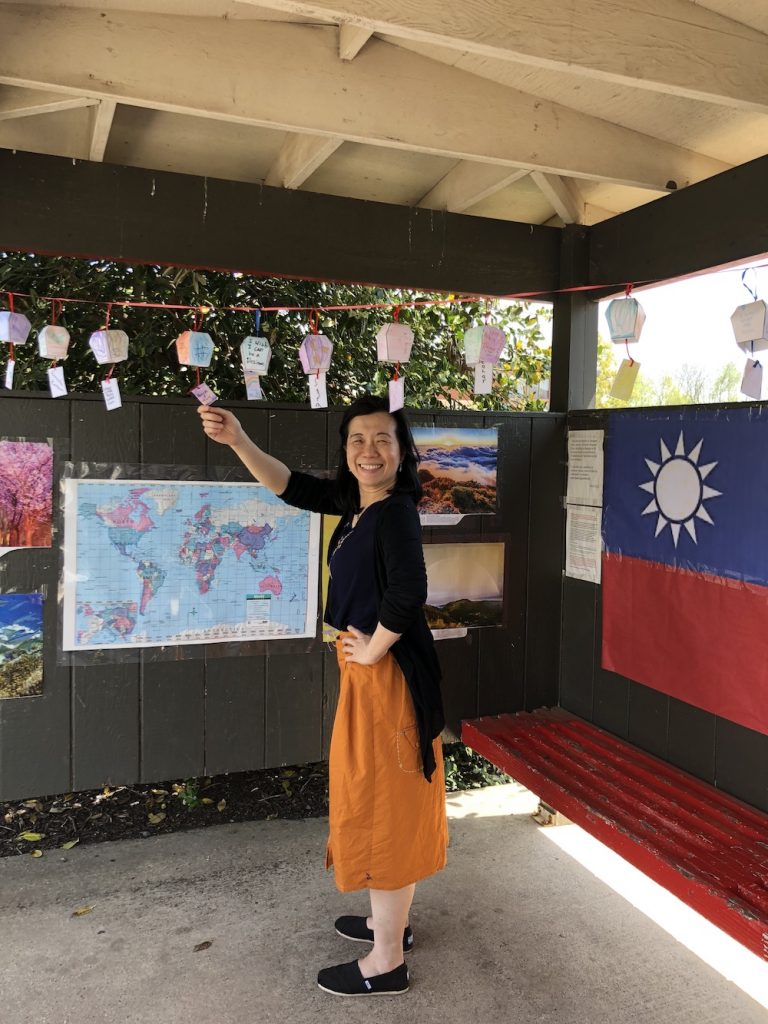 "When I first moved to Rutgers, I was focused on academics, but my kids were happy because they could make friends easily in family housing. I became a Resident Assistant, and was able to get to know all my neighbors and share homemade food from Iraq, Pakistan, and China, something I couldn't experience off campus. It is a very culturally inclusive community; I feel like a global citizen. As international students, we are not familiar with the U.S. public-school system, childcare and medical care, but as a community, we can share and ask questions with other families, and carpools for school activities and parent-teacher events. We hold weekly children's programs like movie nights, so that the kids can come together. This is the best place to be if you are a Rutgers student and a parent." Hsiu-Fen Lin
Frequently Asked Questions and Resources
Check out our graduate and family housing frequently asked questions and resources page.