We wanted to find the most creative and personalized rooms on campus and we have compiled a list of our favorites! Below you'll see us break down what makes these rooms special. Check out how these spaces have been transformed from a blank canvas into homes within our halls. TL;DR check out these photos to get room inspo!
Moving In?
Check out our Move-In Website to learn about your arrival date and time, pre and post-arrival checklists, what to bring, and more!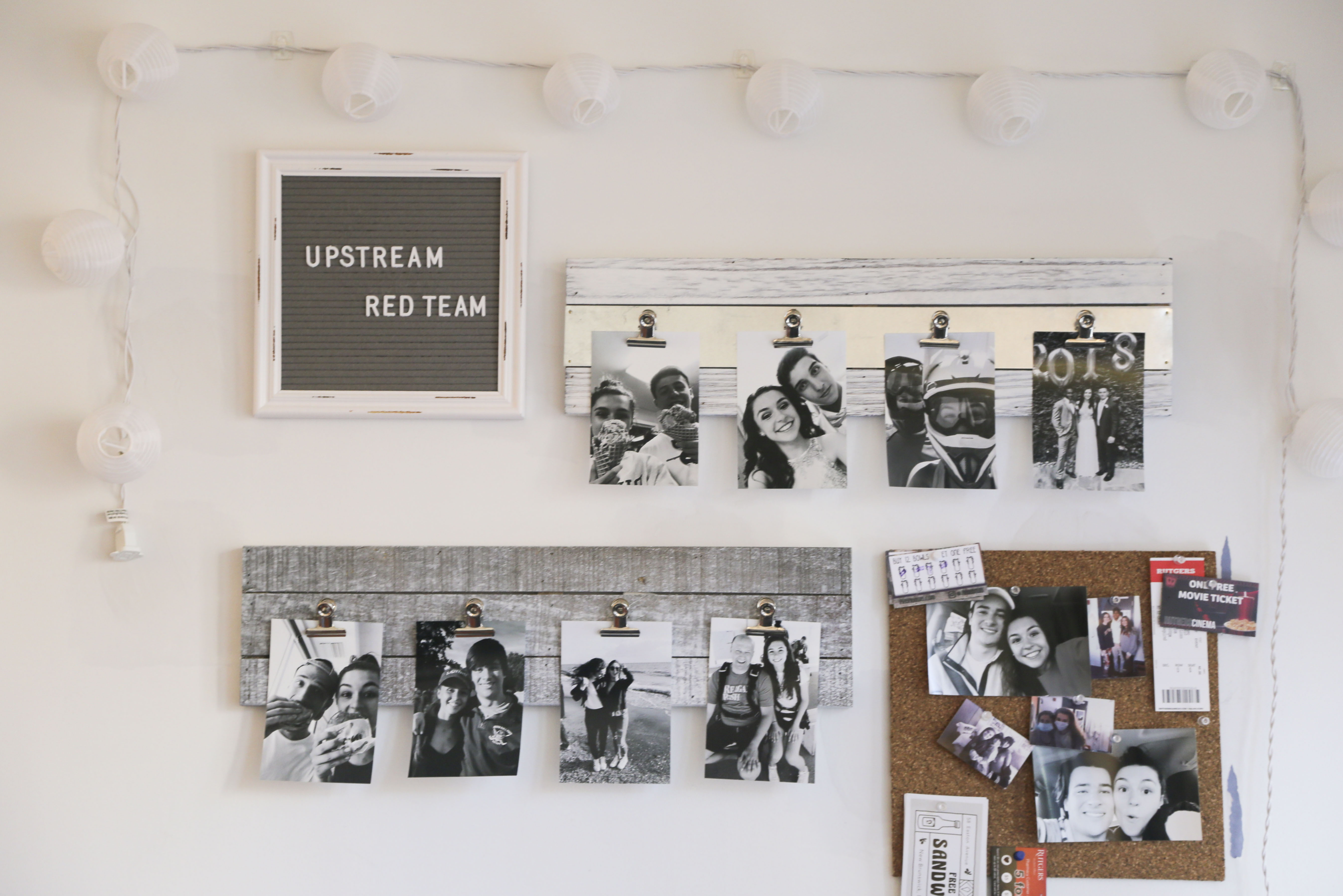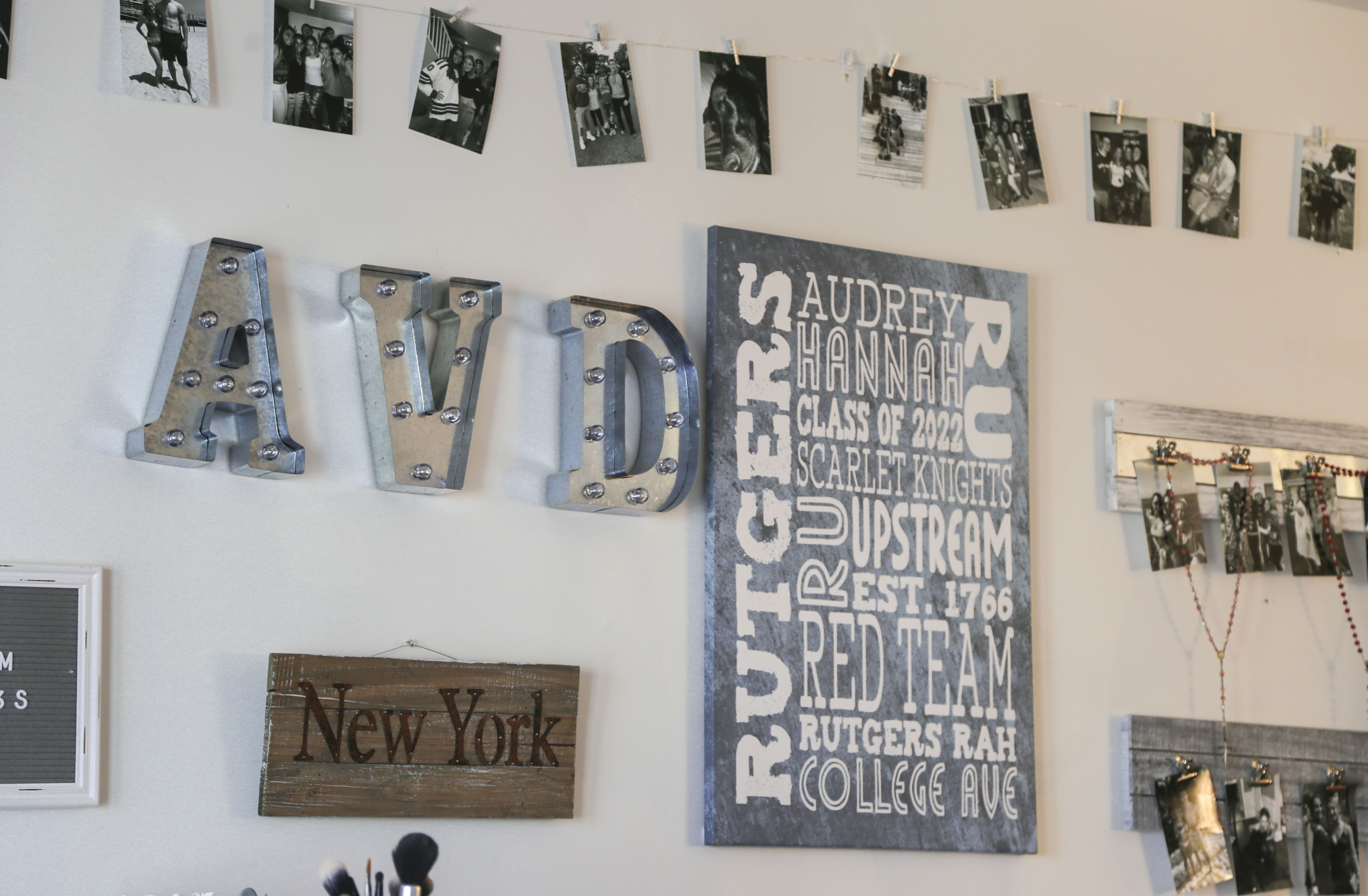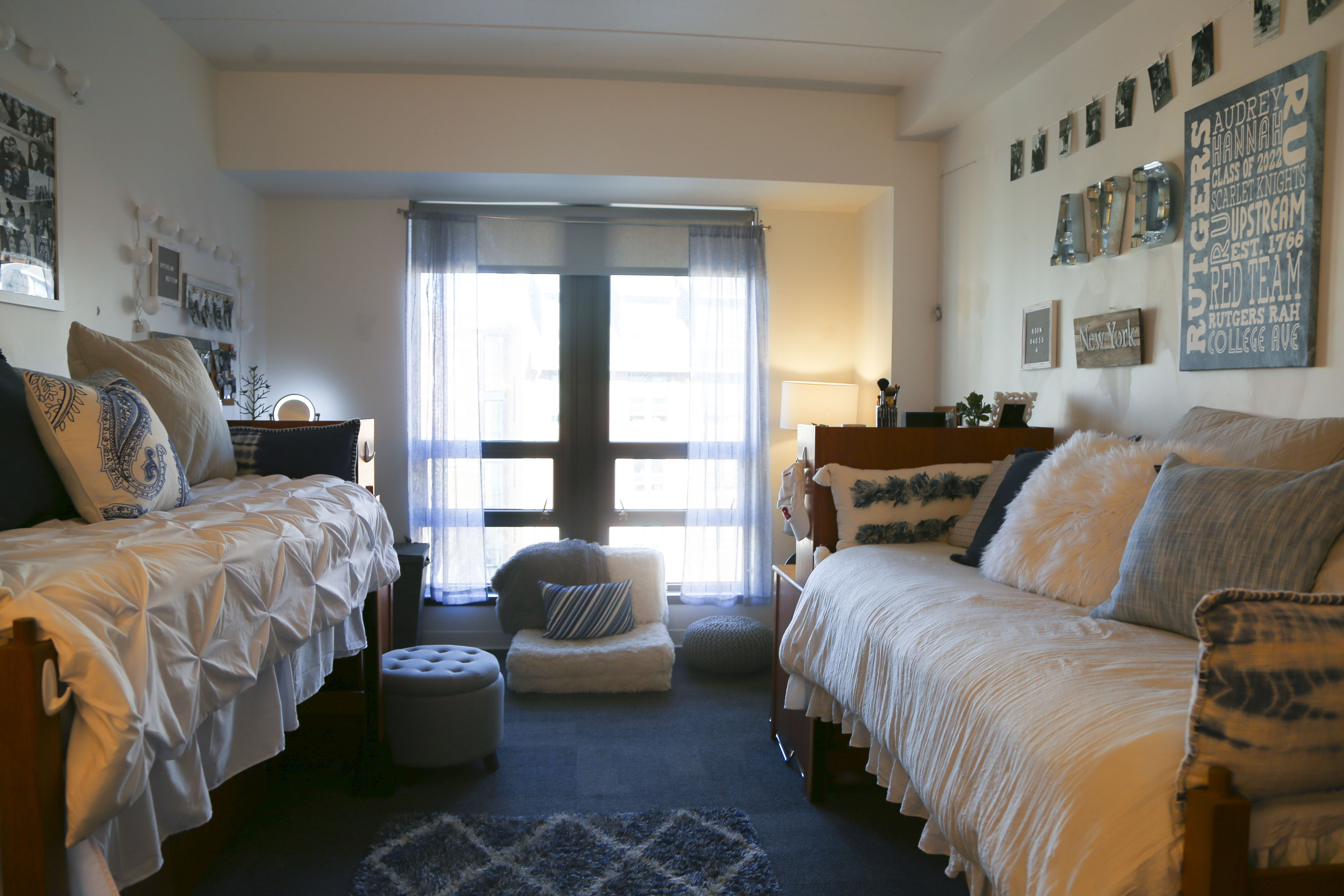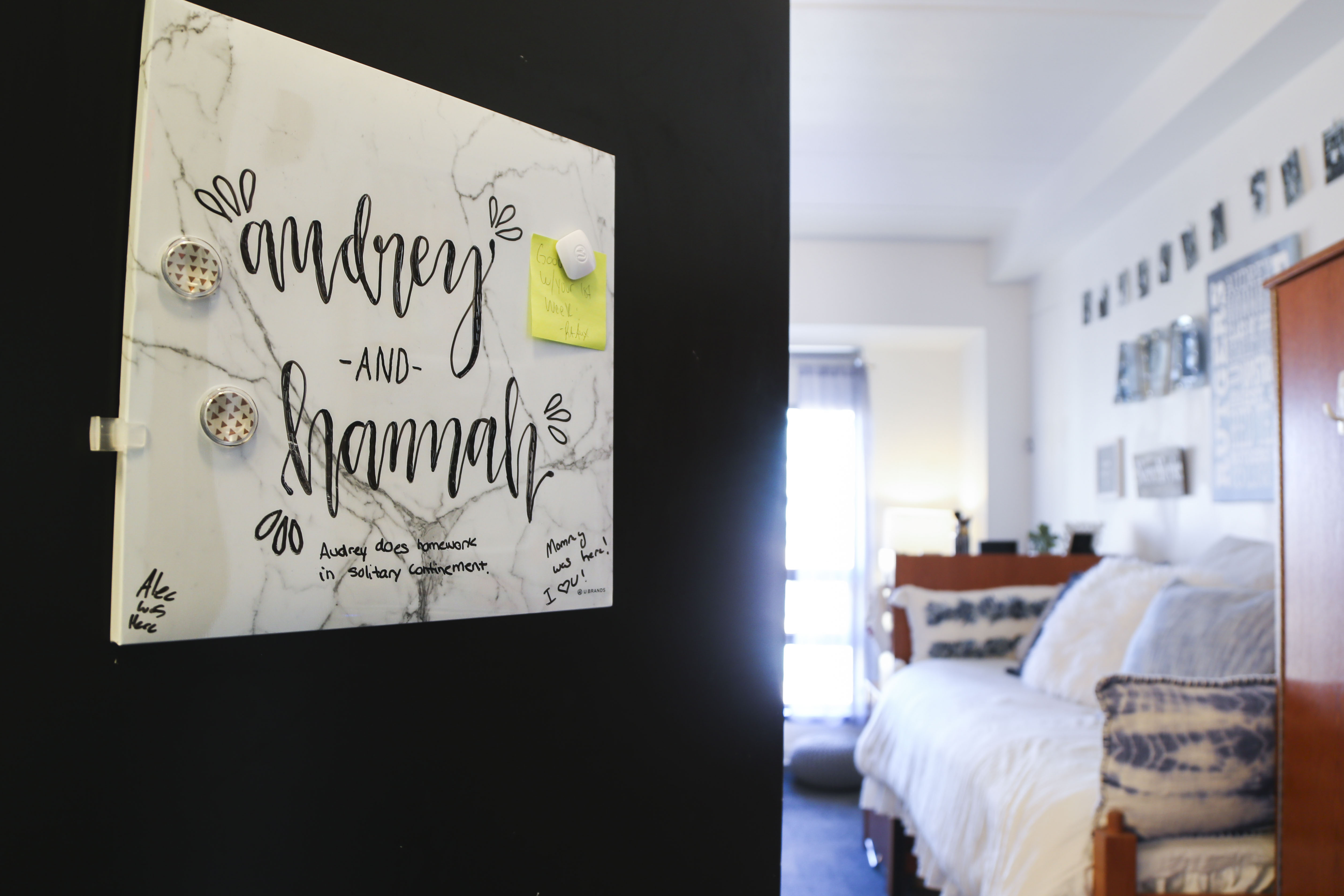 Bring the Places You Love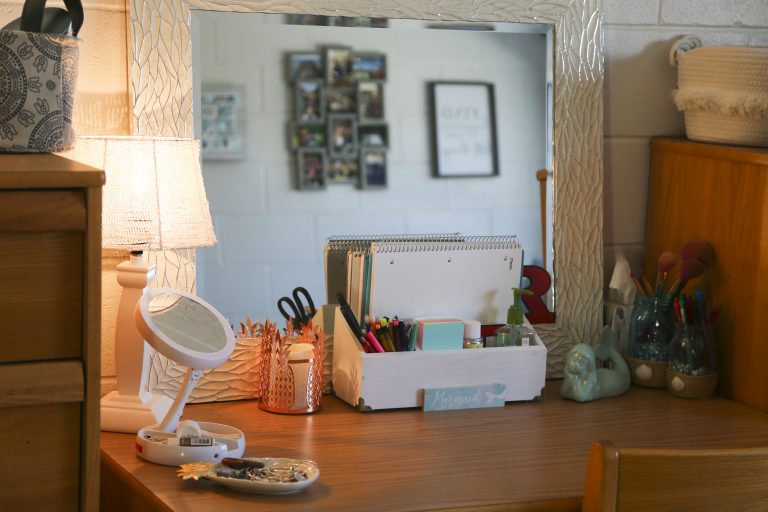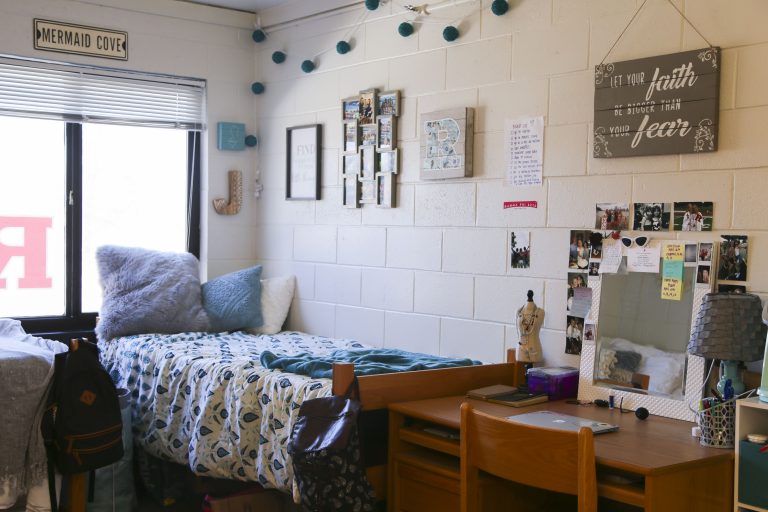 Make your room an oasis. Think of your favorite place in the world and now imagine it right in your room. Jenna brought the beach to Perry Residence Hall. Jenna's 'mermaid cove', incorporates the blues of the ocean, seashells and hidden mermaids.
In the Mood for Some Color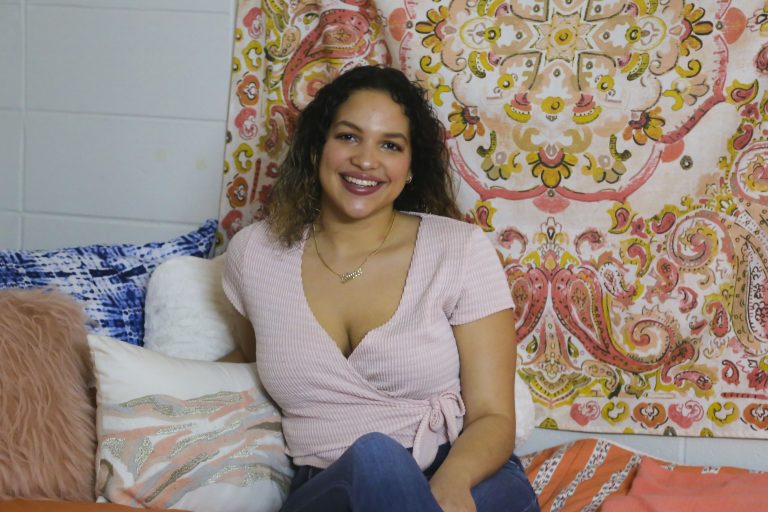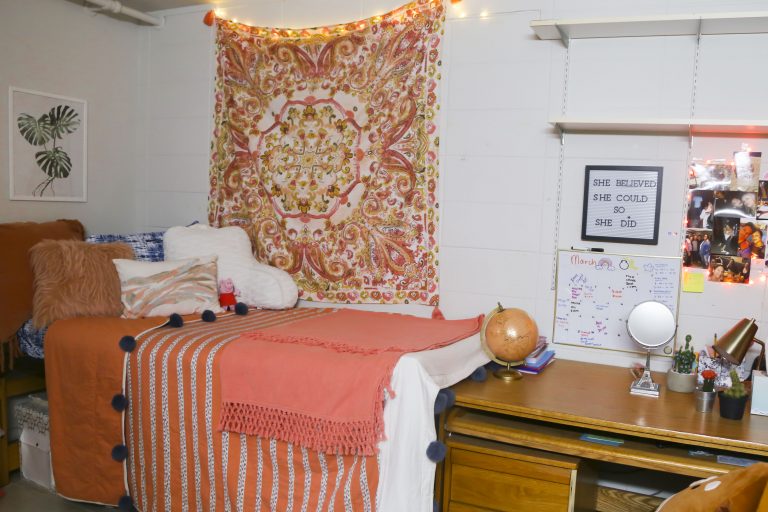 The right color scheme not only sets the tone of your room, but your life! Aimee in the Silvers Apartments dressed her room in shades of orange and pink. According to color psychology from VeryWellMind, different colors can be impactful to your mood and feelings. Orange represents happiness and energy, and pink is kindness and calming energy.
Positive Vibes Only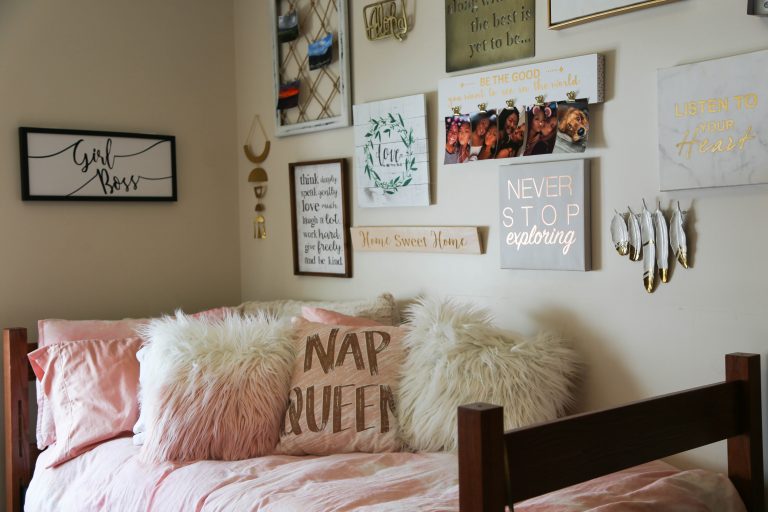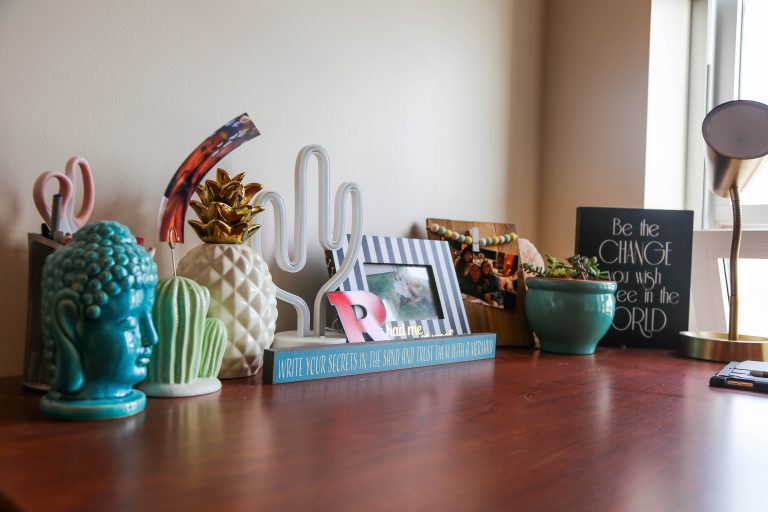 Surround yourself with words that will keep you motivated. Let's face it, college is not easy. We could all use some encouragement on those days when the buses are running late, midterms are piling up and the weather has us feeling low. To fight the funk, Sara in the Livingston apartments starts everyday with a burst of motivation. Words like, "listen to your heart" and "girl boss" keeps Sara going. Find out what keeps you going and make it an focal point.
Keep it Simple; Less is More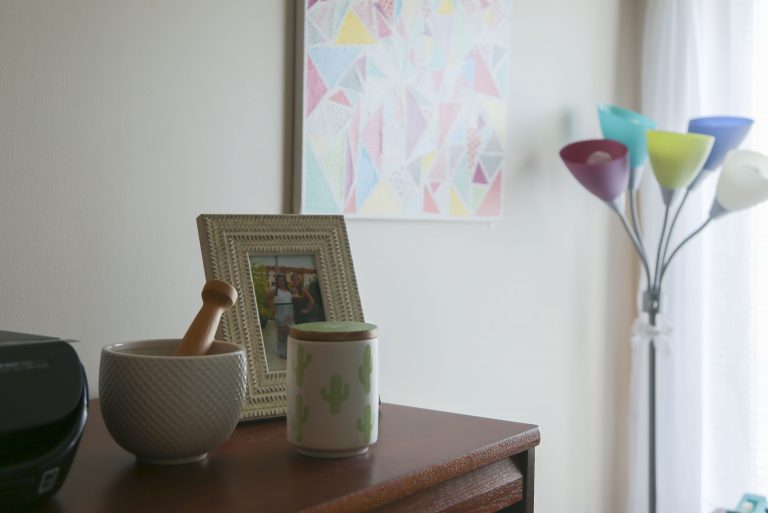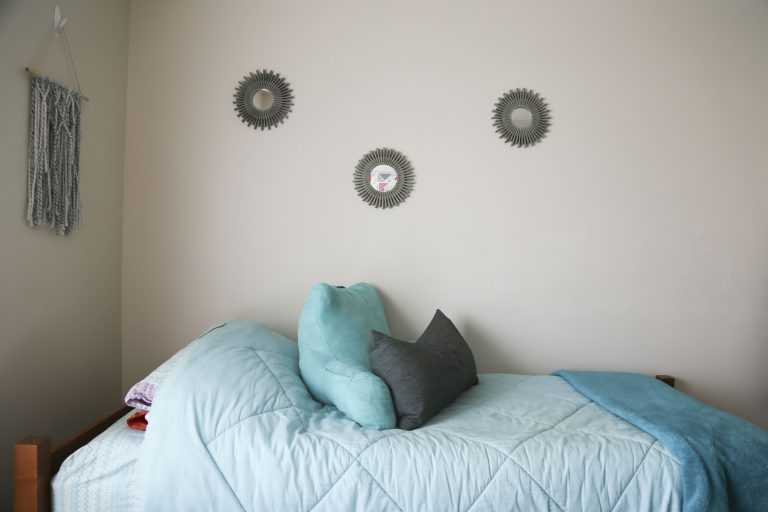 Sometimes it's not about the string lights, tapestries and posters; a minimalist decor can reduce clutter both physically and mentally. An element that brings a minimalist style together are accents. Nicole is mastering the artistry of accents in the Livingston apartments. On a budget? No problem, Nicole uses her DIY projects as decorations that make her room feel homey and personalized.  
Create a Lifestyle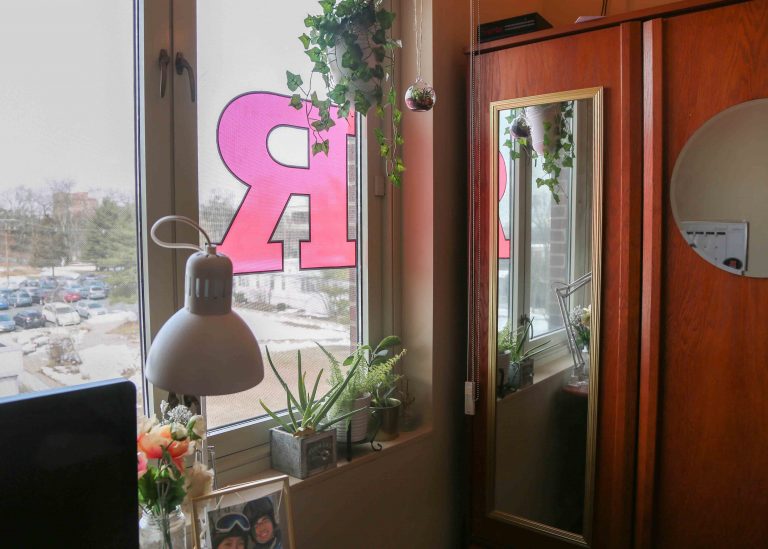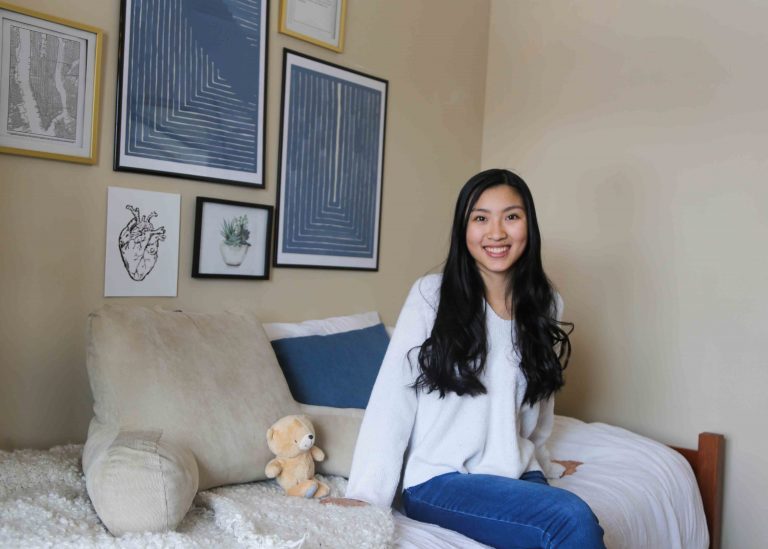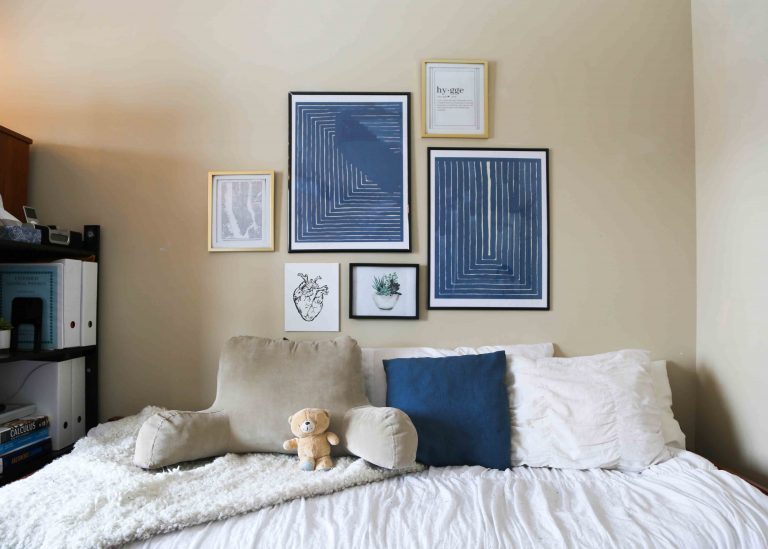 More than decoration, it's a lifestyle. Your room can be a representation of the kind of life you want to live. Stephanie in B.E.S.T lives by "hygge" (hoo-gah), a scandinavian way of life that emphasizes the idea of creating a cozy and comfortable space. The plants in the room create a sense of tranquility and comfort. According to CIPHR, plants in your room can have many benefits; from regulating air temperatures to reducing pollutants. Geometric and symmetrical elements tied in with the simple color scheme establishes a coziness that makes Stephanie's room the perfect place to relax. It's no wonder her friends nicknamed her room 'the cloud.'
Express Your Artistic Self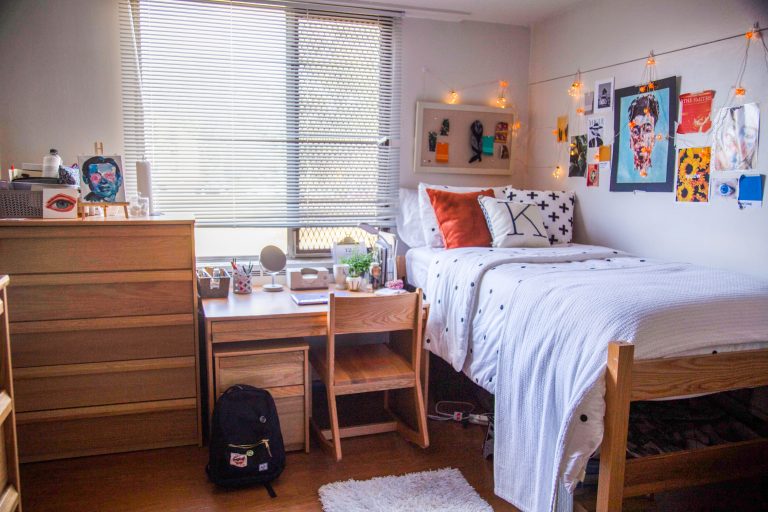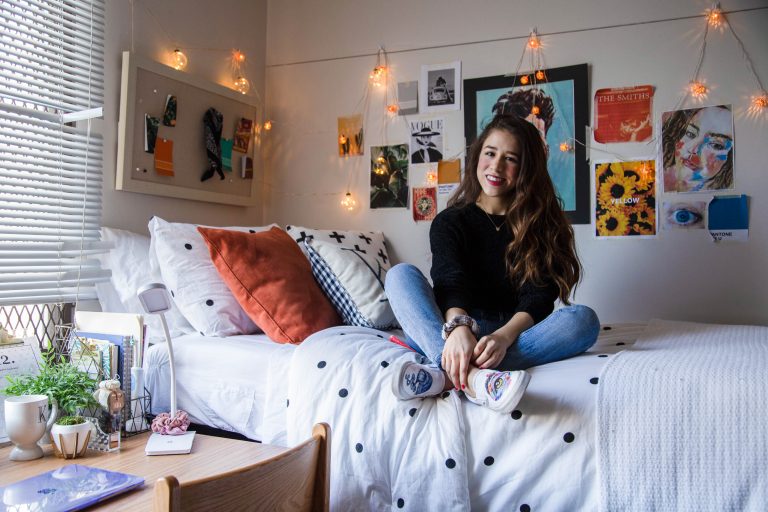 Curate your own art exhibition; express yourself through personalized works of art. Behind the walls of Lippincott Hall, Kimberly's expressive room embodies her artistic personality by displaying her fresh, saturated paintings which also merges her love of nature. The delicate pops of orange light achieved through the string lights adds warmth to her rooms. Sometimes the best decor is one that's all about you.
Keep it Fashionable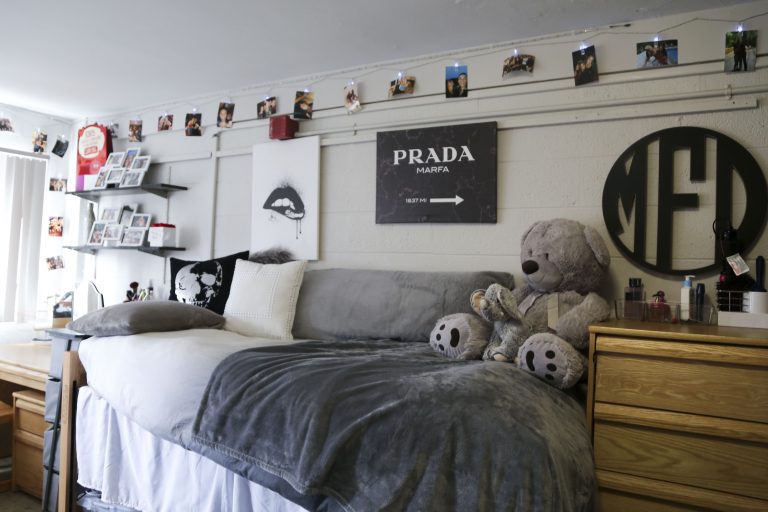 A monochromatic style, was Michaela's vision in her Frelinghuysen room. If you ever find yourself needing inspiration, find design elements that you like and make it your own. The consistent use of a certain color can create a more aesthetically pleasing feel. Michaela infused the high contrasts of white and black which also incorporating trendy and urban elements with a monogram of her initials and a Prada logo to make her room more fashionable.
Whether you move in with your best friend or become close to a new roommate, collaboration can really transform a college "dorm" room into a home. Best buds Hannah and Audrey have challenged the idea of a dorm room being somewhere that you sleep and embraced the idea of a residence hall, somewhere that you live. Their goal was to design a place that not only captured their past memories but a place to create new ones. Their unique custom elements and coordinated decor showcases their creativity and friendship.
---
Teamwork Makes the Dream Work
The featured rooms are the 2019 Room Contest finalists. Congratulations to first place winners Hannah & Audrey!
Special thanks to our sponsor, kite+key the tech store of Rutgers University!
Feelin' inspired? Share this article with your friends to come up with some decoration ideas for next year! Want to share your ideas with us? Show us — @Rutgersreslife on Facebook, Twitter, and Instagram.